GET OUTDOORS WEEKEND 9th – 10th October 2021
Get Outdoors Weekend is being held on Saturday 9th October and Sunday 10th October 2021 all across Tasmania! On Get Outdoors Weekend, you have the opportunity to participate in a range of outdoor experiences, such as mountain biking, canoeing, trail running, surfing, bushwalking and more. Get Outdoors Weekend is held during mental health week and was first held in 2019.
SKILLS SESSIONS & BBQ
There will be a beginners kid's session at 10:00am followed by a 12:00pm BBQ, then at 1:00pm an adults beginners session. Gold coin donation and save some change for the BBQ!
Contact Jordan on 0427 936 987 to book a spot. Places are limited.
SOCIAL RIDE @ RAILTON
Cradle Coast Mountain Bike Club are hosting a social ride on Saturday the 9th of October at 10am. We will meet at Goliath Park in Railton and head off on a group ride with the route decided on depending on abilities and fitness on the day. We will break into groups if needed. Gold coin donation entry.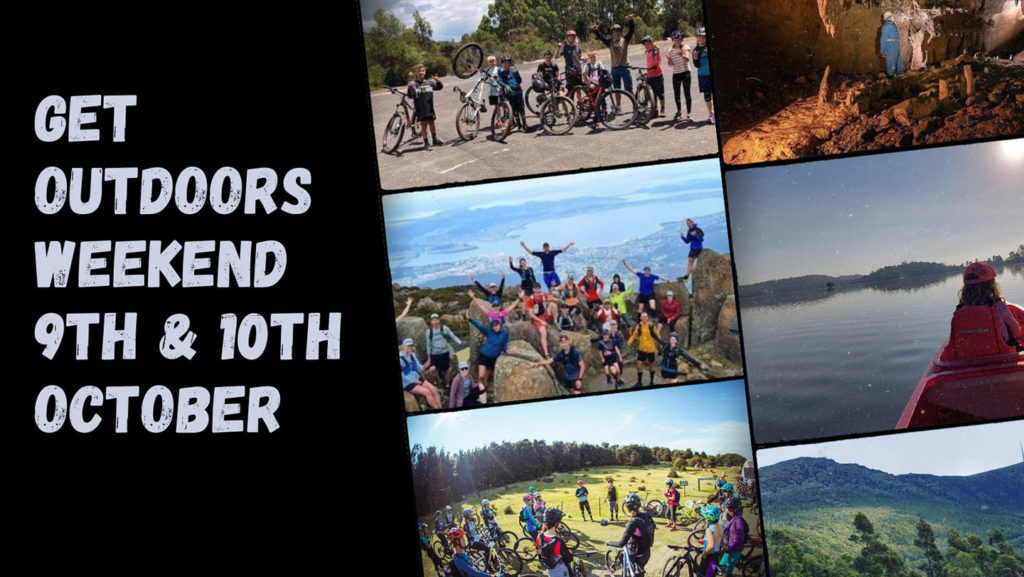 ---
Help our club with a donation. All money that is donated goes directly to the Cradle Coast Mountain Bike Club, which in turn results in better safer and more enjoyable trails for all. Click the CCMBC logo to donate.
---